Head to Cloud 9 and spend the night atop Canary Wharf's iconic skyline. If the breathtaking view from this fancy 4* skyscraper doesn't lure you up into the clouds then surely the illuminated indoor pool and saunarium will.
---

"Rising High" at Novotel Canary Wharf:
Superior room + rooftop access + pool & sauna access + gym club access + breakfast – up to 28% off –
---
9.30am – Pick up your first cup at Taylor St
Start off your saunter around Canary Wharf with breakfast at Taylor St. Not only are their highly trained baristas renowned from London to New York, but they also rustle up a top-notch breakfast that'll get you going for the day ahead.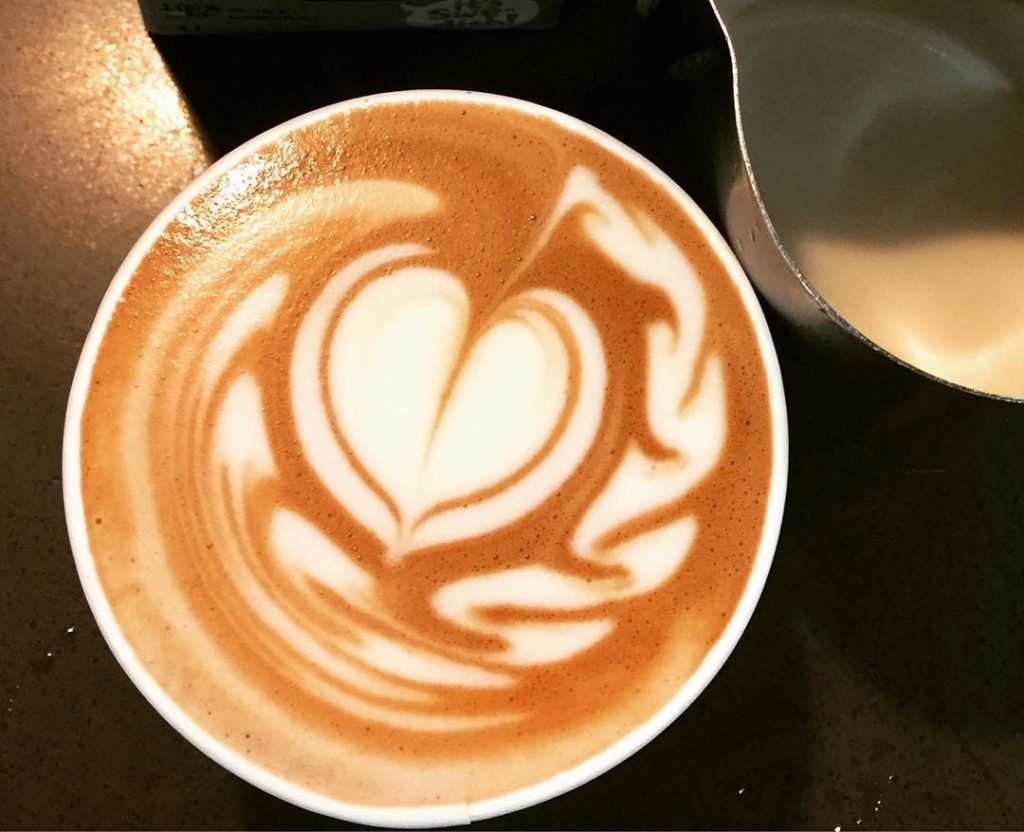 10.30am – Elevate your morning stroll
The Crossrail Place Roof Gardens are perfect for finding a moment of calm amidst the hustle and bustle of city life. Meander through the foliage with your +1, and discover the garden's many hidden pathways – you can never be too old for a game of hide and seek.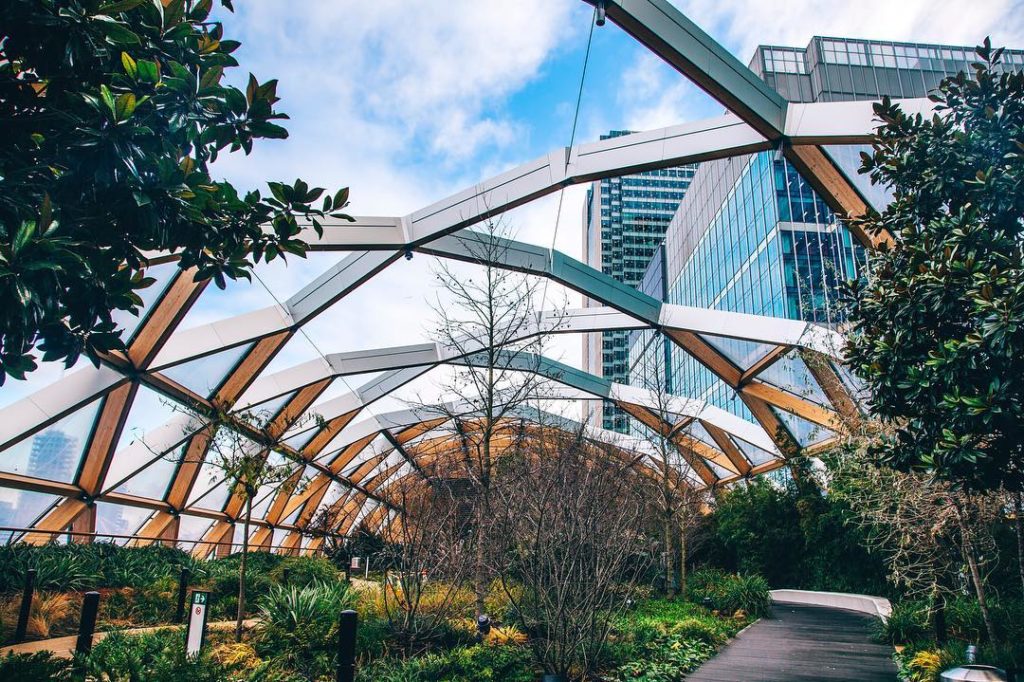 1pm – Rock up to Roka
There's something to be said for a slice of sashimi and a cool glass of sake for lunch, so take yourself down to Roka as soon as you get a little peckish. They serve a scrumptious daytime menu with an equally enticing cocktail list – rest assured you'll soon be going giddy over the gyozas.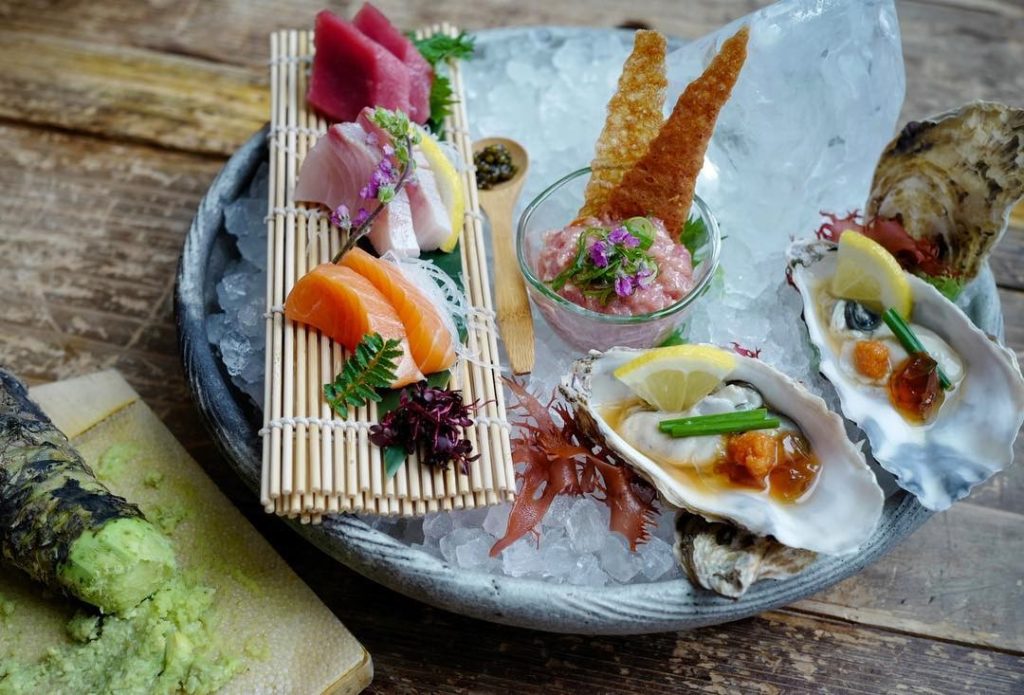 3pm – Climb up into the clouds
Leave all your week-day worries at ground level as you enter the lift and ascend the 39 floors to check in to your sky-high holiday.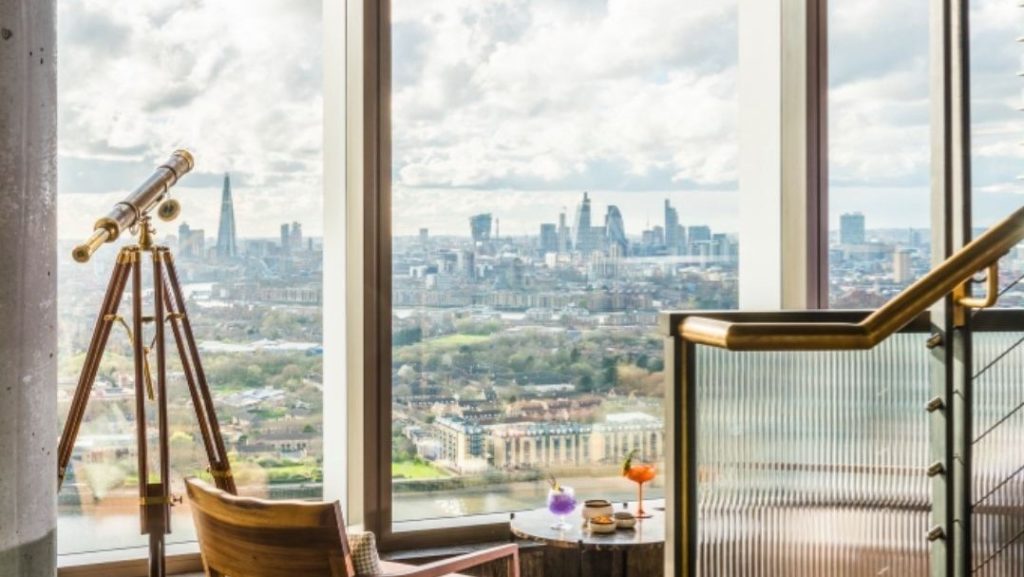 4pm – Get lit in a lightning pool
The first point of call in your new aerial abode is the eye-popping pool with its stunning light installation, which you'll want to combine with a nice long session in the saunarium – a ridiculously relaxing combination of steam room and dry heat sauna.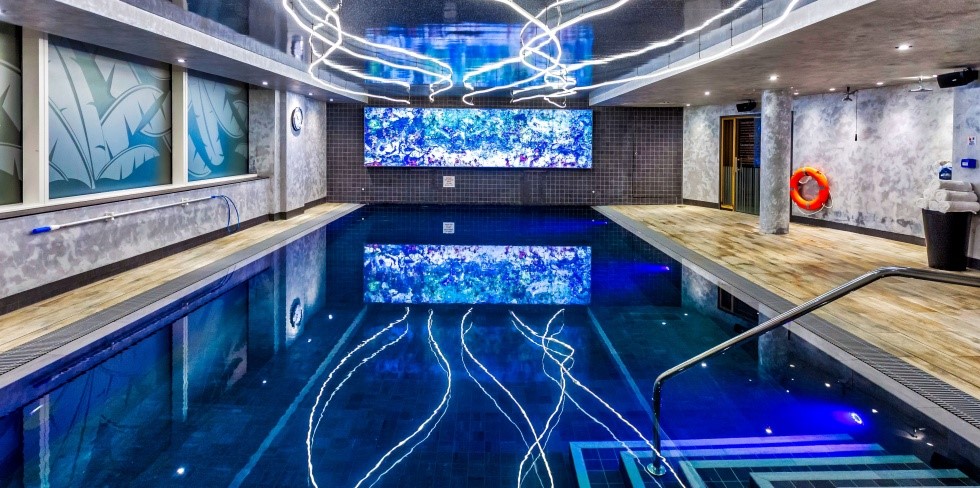 6pm – Grab a tipple on top of the world
It's high time you got to soaking in the view you came all the way up here for, and we'd say it deserves to be paired with a fine vintage. Head to the bar on the 39th floor for two complimentary glasses of wine, and your spectacular panorama of London.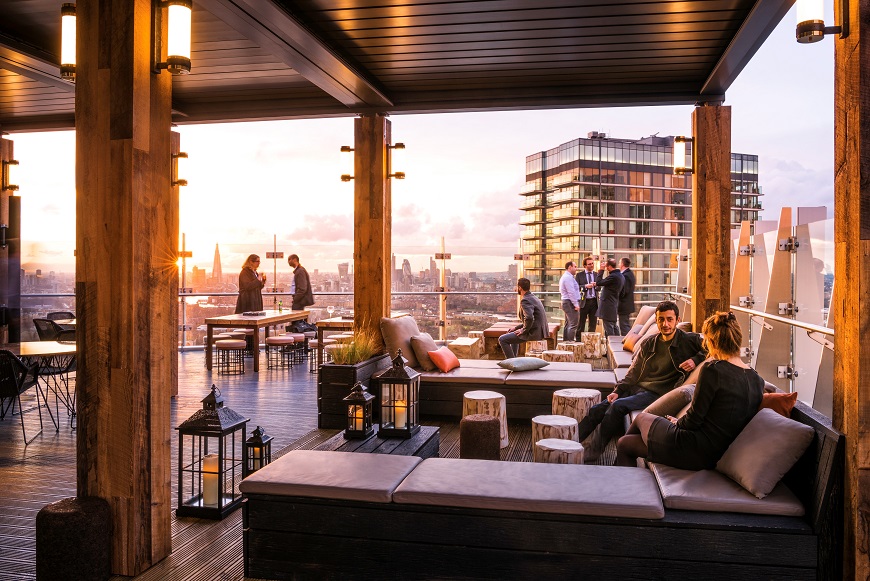 8pm – Kick back at Chai Ki
After your aperitif, take a leisurely stroll over to Chai Ki and treat yourself to a very special curry. Cha Ki boasts some mouthwatering dishes in a very swanky setting, like the delightful Kandhari Quail with pomegranate molasses and honey.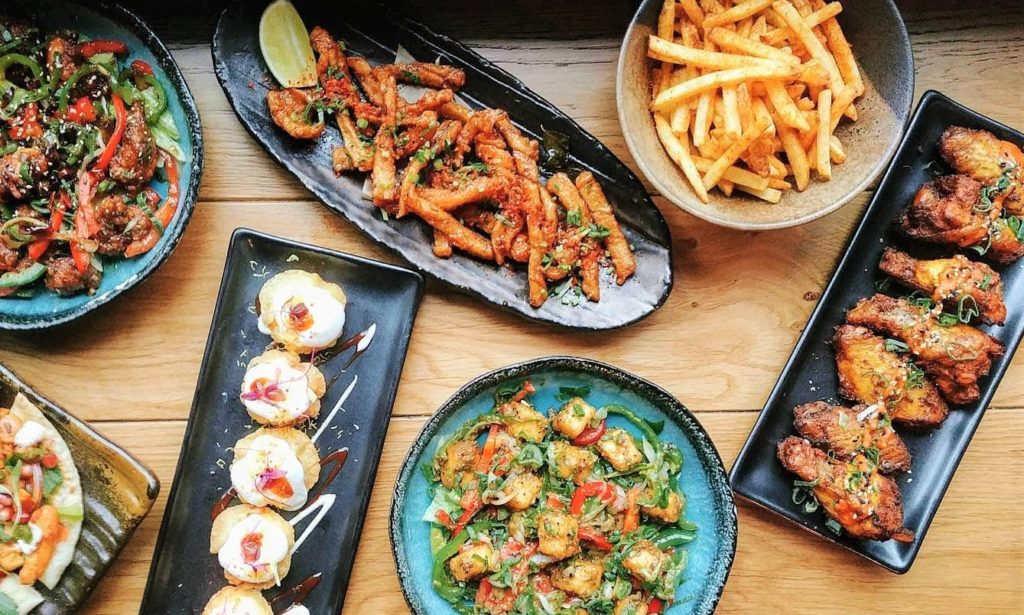 8am – Have yourself a merry little brekkie
Start your Monday off on the right foot, eating a delicious breakfast while drinking in every last inch of that unbeatable view. If only all Monday mornings could begin on top of the world…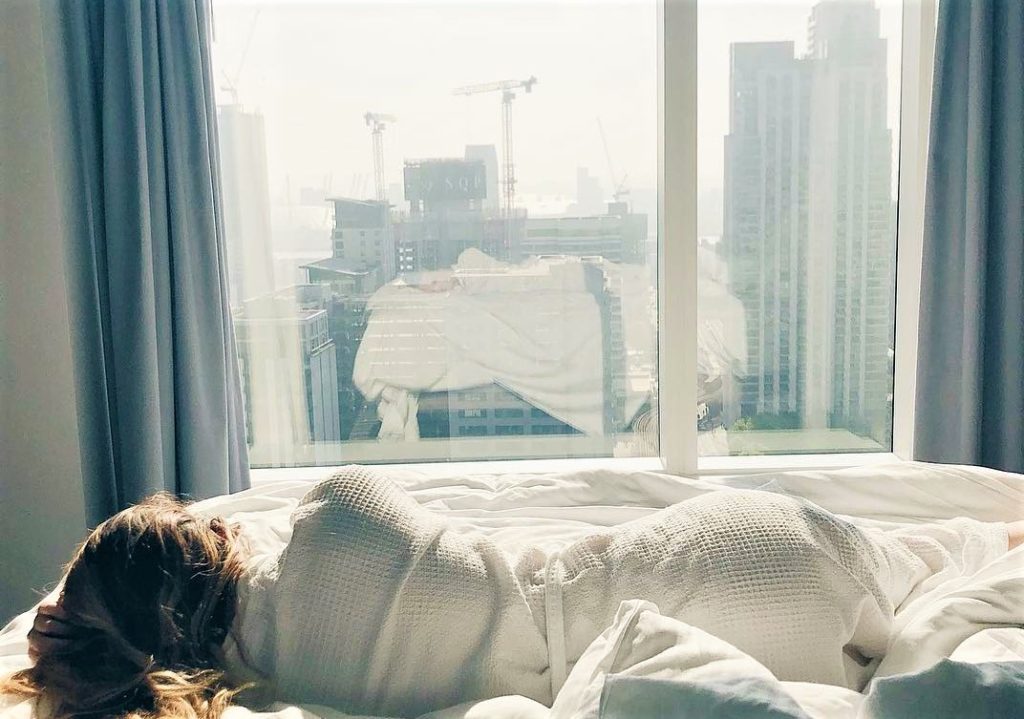 11am – Last swim before check-out at 12pm
By now you'll know that the lightning pool offers a one-of-a-kind swimming experience, except of course if you choose to dip in again before you leave. Then it's more of a two-of-a-kind experience.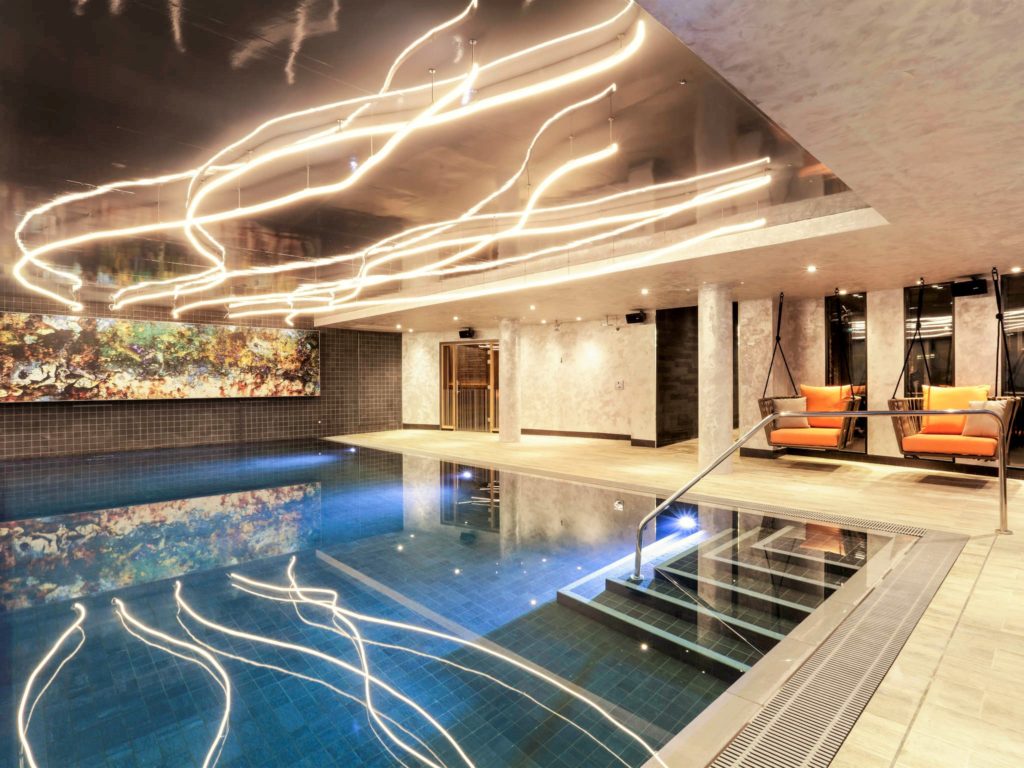 ---

"Rising High" at Novotel Canary Wharf:
Superior room + rooftop access + pool & sauna access + gym club access + breakfast – up to 28% off –
---