Living it all the way up for the bank holiday weekend, these two bffs go from rooftop cocktails to a cheeky night out and a cheerful morning yoga class. This is what 24h at The Curtain looks like when you're with one of your favourite people in life.
---
Emilia & Charlotte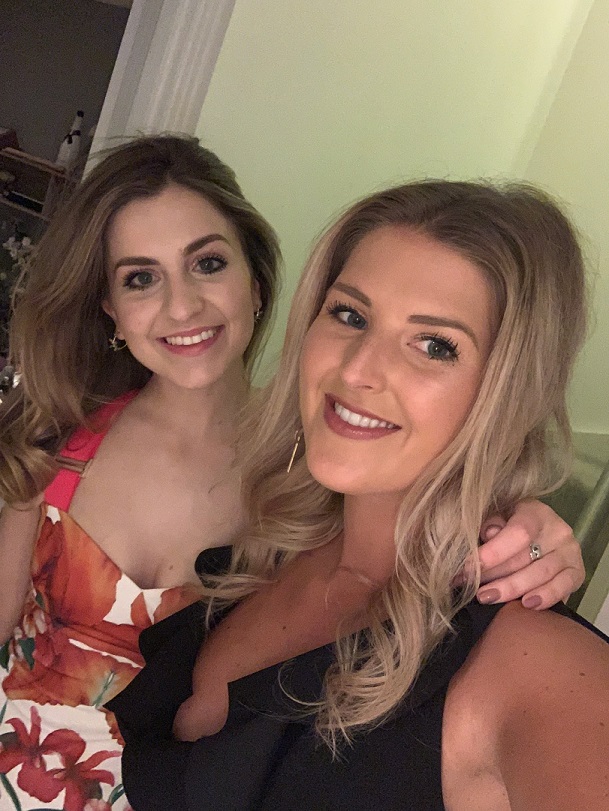 Describe yourselves in a few words for us.
Emilia: Partners in crime who will amuse and amaze you with their wit and charm.
Charlotte: Two girls who will always be able to eat more than you.
How long ago did you meet?
Emilia: We have been friends for about 5/6 years after meeting on the University cheer team.
Charlotte: I haven't been able to get rid of her since! 👭
What are your favourite things to do together to have a good time together in London?
Charlotte: We always find ourselves at some kind of weird and wonderful exercise class (usually hungover).
Emilia: Bottomless brunching, exploring new restaurants and sipping rosé on rooftops. 🍹
Who decided to organise this Staycation?
Emilia: I linked it to Charlotte after seeing a Facebook ad, and the rest is history.
What was the occasion?
Emilia: I had just finished my last accounting exam, and bank holiday fun! Our plans always seem to become more and more elaborate.
Charlotte: The Curtain even gave us the most delicious carrot cake cupcakes and a bottle of bubbles to celebrate – cute or what!? 😍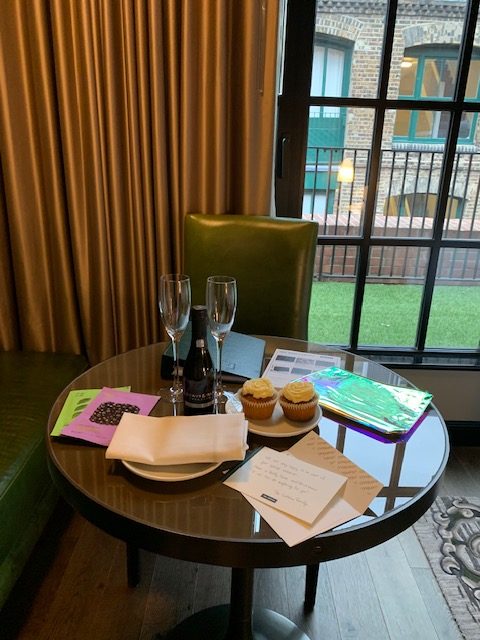 What did you pack for your Staycation?
Charlotte: NOT a swimsuit, which was a huge error considering the amazing heated rooftop pool (I'll be back!)
Emilia: Sparkly clothes for Sunday night exploring and yoga clothes for Monday zen. 🧘‍♀️
How it feels to be on a Staycation?
Emilia: FANTASTIC.
Charlotte: I really did feel like one of those travel bloggers that gets paid to stay in luxury hotels – also, the bed was like a big fluffy cloud and I had the best sleep ever!
What was the plan for your Staycation, from when you checked in to when you checked out?
Emilia: Sip cocktails on the rooftop, eat cheese wheel pasta from Gloria and have a boogie at Shoreditch House. Followed by breakfast on the roof and a yoga class, which was only a 5 min walk away from the hotel.
What was the best part of your Staycation experience?
Emilia: Being so close to everything and not having to worry about travelling anywhere or getting home. Everywhere we went was a 5/10 min walk away.
Charlotte: Which was great because I chose to wear a pair of very uncomfortable shoes!
How was the hotel?
Emilia: It was great. Fab breakfast, lovely rooftop for some pre-dinner drinks and such a great location for Shoreditch exploring.
Charlotte: I would place sole responsibility on the steam shower in our room – dreamy! 🧖‍♀️
What's the first thing you said when you entered the building?
Emilia: Probably « loves it! »
What's the one thing you absolutely must do in the hotel?
Charlotte: The classic 'falling backwards and getting swallowed by the huge bed' instagram vid! ahah
A little gem you found which is really worth discovering?
Emilia: The rooftop is so pretty for drinks, especially at sunset. 🌆
Charlotte: Again, the steam shower.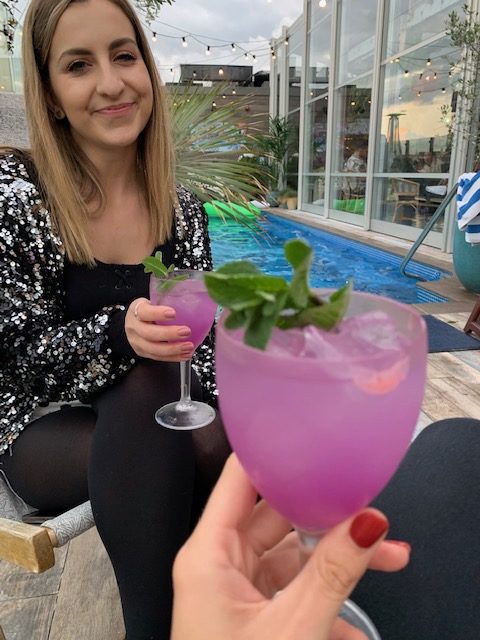 Where did you have dinner?
Charlotte: Gloria Trattoria. We had to wait until 10pm for a table but it was fine because we felt #chilled like we were on holiday… And that cheese wheel pasta is definitely worth waiting for. 🤤
Would you rather go for a walk around the neighbourhood, or stay in the hotel to make the most of the experience?
Emilia: A perfect mix of drinks in the hotel bar and exploring the neighbourhood is the key.
Monday morning: would you rather breakfast in bed or from the buffet?
Emilia: Breakfast in bed is great but being near the buffet is better for seconds!
Charlotte: Also, who wants to miss out on a picturesque rooftop breakfast when it's sunny?
How was breakfast?
Emilia: Delicious ! Scrambled eggs on point. 🍳
Charlotte: If we were on Four In A Bed they 'd be getting a 12/10.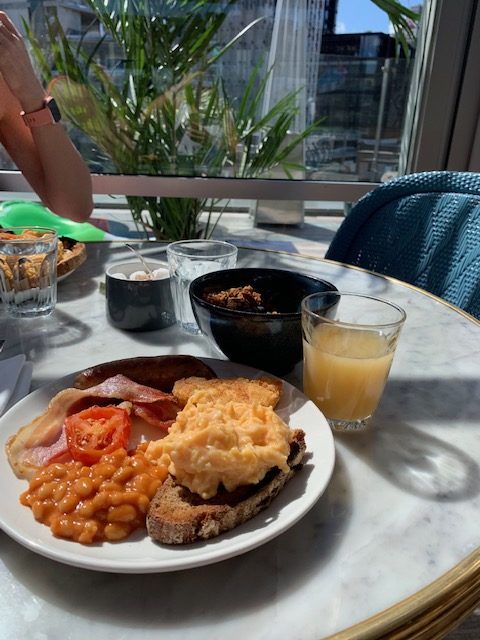 Were you late to work on Monday morning because of your Staycation?
Emilia: No because it was a bank holiday wooooo. 🎉
Charlotte: #Tactical
Who in your circle could really use a Staycation right now?
Emilia: Probably everyone.
Charlotte: I concur!
Which other Staycation experience would you like to try out, and why?
Emilia & Charlotte: The Corinthia, because nothing says 'extra' more than a thermal floor and a four-storey spa!
---

'Pool & the Gang' at The Curtain
Courtyard room + buffet breakfast + heated outdoor pool + gym access + toiletries Bish Bash Bosh