Decked out in their plush slippers and that post-holiday glow, Iva and Lorraine give us a cheeky snapshot of their 24h staycation at The Curtain. 🐣
---
Lorraine & Iva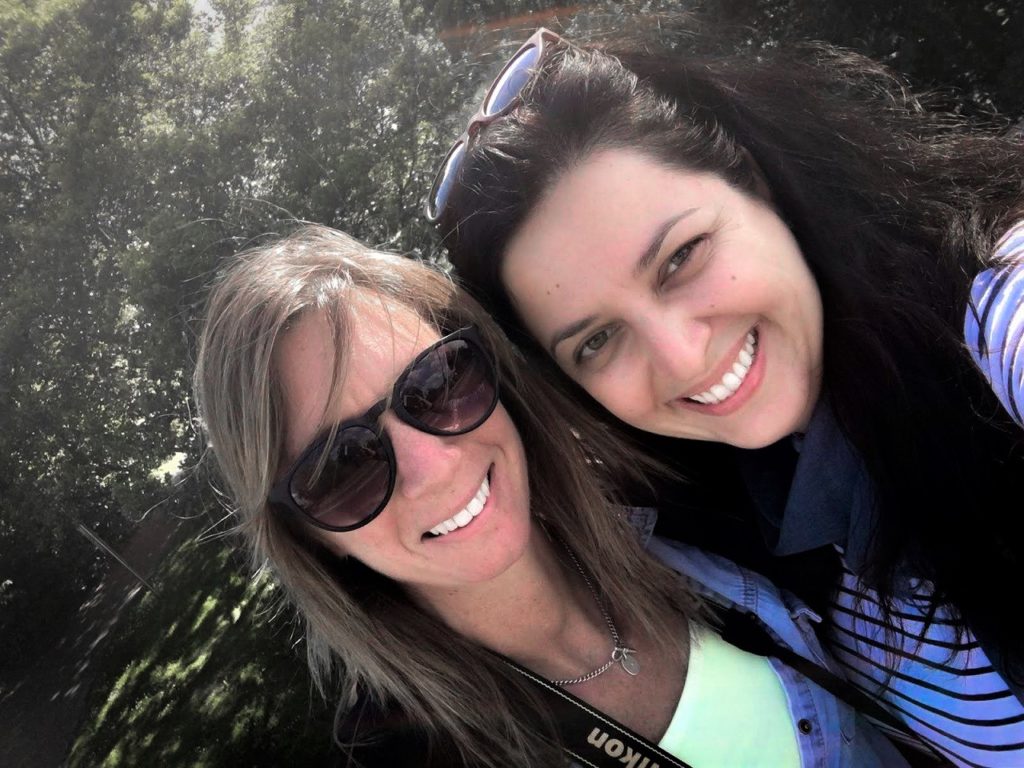 Describe yourselves in a few words for us
Two girls, One camera and Itchy feet! Forever looking for something new to explore. We always have 'something' booked and spend our lives comparing calendars. Living our best life, trying to find the next cool thing before the hipsters claim it.
How long ago did you meet, and how?
Lorraine: We met nearly 2 years ago in Budapest. I was visiting for a dentist appointment and Iva lived there at the time. Little did I know this would become my second home for the next 12 months until Iva moved to London last summer. It was love at first swipe! 💝
Iva: Our story is the typical modern fairytale – two people with busy lives who met online and lived out of our suitcases between Budapest and London for a year. The rest is history.
What are your favourite things to do together to have a good time together in London?
Lorraine: We live in Greenwich so you will find us hanging out that side of the river most days. Iva is still in tourist mode so I am forever being made to check out yet another London's landmark. It's been fun as I have discovered lots of cool things about my own city I didn't know existed! Including Staycation, thanks my little Dora the Explorer x
Iva: I love her and I love London, my perfect combo for a good life. Exploring the best city in the world with a local makes every day an adventure – from Lorraine's favourite East End Pie & Mash to the West End's eateries for some posh nosh.
Lorraine: She's always talking about food and wine! 🍷
Who decided to organise this Staycation?
Iva: Booked it immediately after discovering that Staycation had landed in London. I read an interview with the co-founders about Staycation Paris and fell in love with the idea. It was the easiest reservation I've ever made. 👌
What was the occasion?
Iva: It was a bank holiday, the weather was glorious and I wanted to surprise my gf with a treat. Staycation came in handy in helping me keep my creative street cred!
What did you pack for your Staycation?
Lorraine: My camera. I had no idea where or what we were doing so Iva sorted this!
Iva: As this was a surprise I had to rely on my MI6 skills to keep it a secret and pack for us both. I got the essential bag out and threw in the bikini's. 👙
Describe how it feels to be on a Staycation and wake up in a hotel room in your city.
Lorraine: It felt weirdly wonderful. We would never have thought, to book a overnight stay on a Sunday, in the city that we live. It felt like a mini holiday, away from home for 24hrs, and only a short tube ride away. No washing up or making the bed, bonus!
What was the plan for your Staycation, from when you checked in to when you checked out?
Lorraine: I didn't have a plan as I didn't know it was happening. We started our day at Tate Britain for the Van Gogh exhibition, picked up a couple of Boris bikes and made our hot & sticky way to Shoreditch! By the time we arrived at 'The Curtain' Iva revealed she had booked me a massage! It was perfect timing (my bum was sore from the ride).
Iva: My Staycation aim was to see where the 24hrs took us. The only thing I planned was Lorraine's spa treatment and whilst she was enjoying it, I checked-in and sent her a photo of the room number. I wrapped myself in the robe, put the prosecco on 'chill' and enjoyed the Shoreditch view from the window. 😍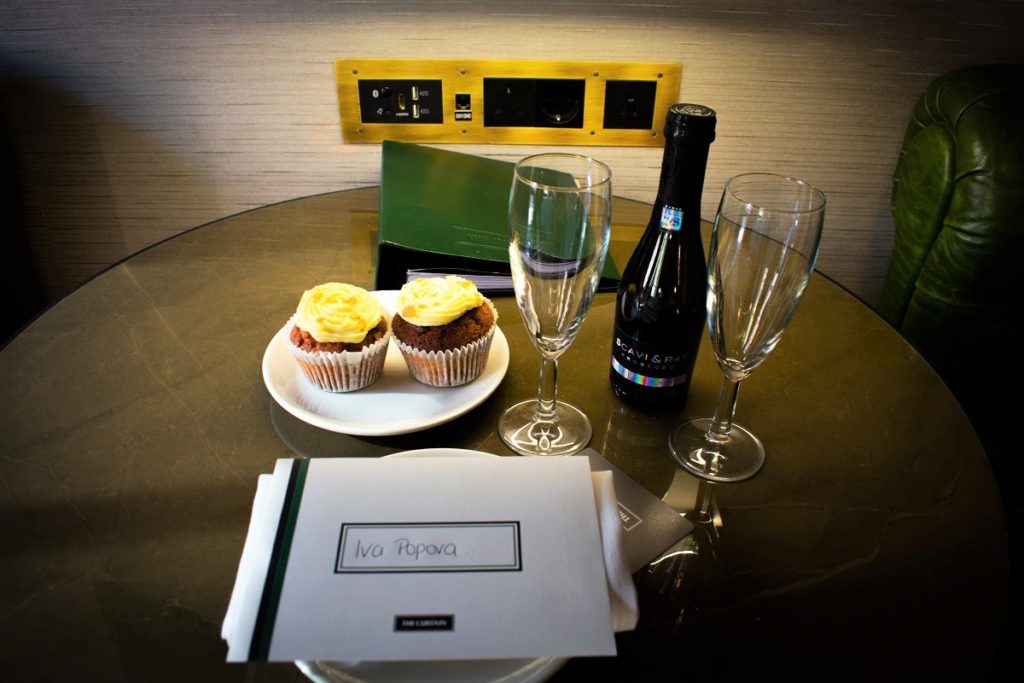 What was the best part of your Staycation experience?
Lorraine: It is hard to pick just one part because it was all fantastic. We both agree that it was probably the rooftop summer holiday vibes. 🌴
Iva: Swimming at sunrise in the heated pool, and enjoying the menu of 'spritzer cocktails' during sunset. The overall experience from start to finish was just what we needed. The weather was a bonus too!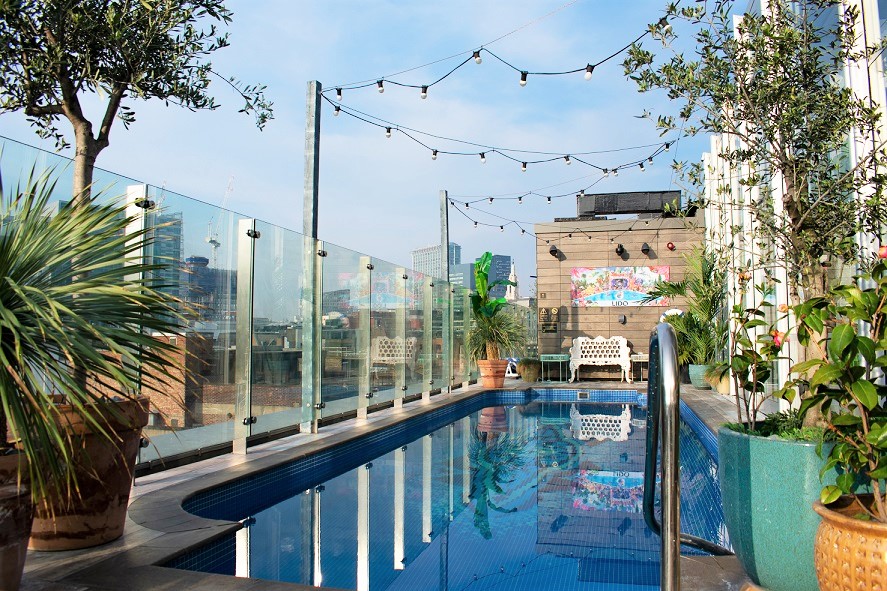 How was the hotel? Why should someone pick it?
Lorraine: The hotel was totally cool and quirky, from the bespoke decor to the elaborate mini bar! The steam room/shower was amazing. I could have stayed there all day and if it wasn't for the pool calling me, I would have done.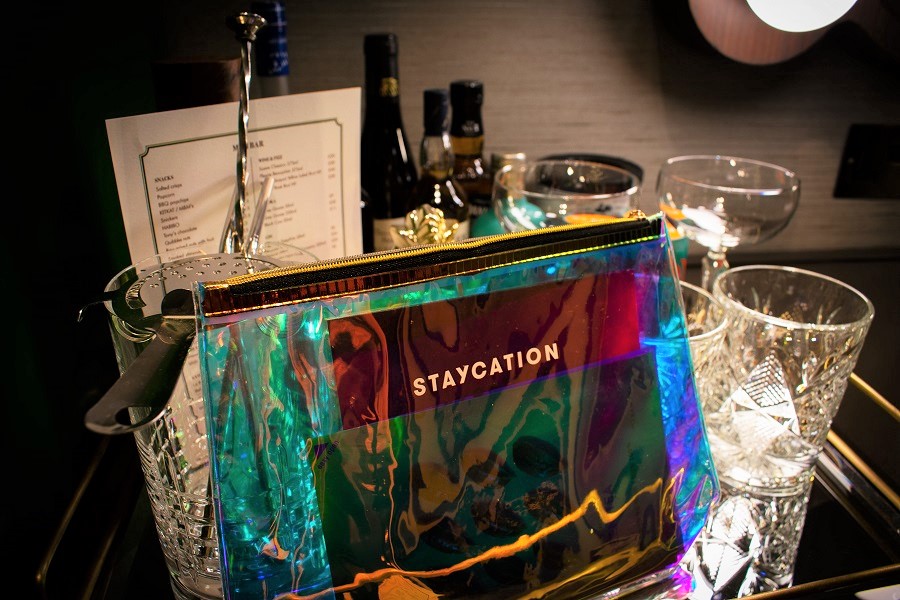 What's the first thing you said when you entered the building?
Lorraine: "Iva, what we doing here?"
Iva: "Wow, I've done good."
What's the one thing you absolutely must do in the hotel?
Iva: Sip cocktails whilst swimming in the rooftop pool! 🍹
Any fun stuff to do around the hotel? A little gem you found which is really worth discovering?
Iva: Lots! Shoreditch is always buzzing. It was a warm evening so we went for drinks at the Strongroom Bar just around the corner.
Lorraine: We always find little gems, but if we told you, we would have to kill you 😉
Where did you have dinner?
Lorraine: We were still pretty full from the mandatory 'Brick Lane Bagels' we had at lunch. Dinner was just a quick Thai dish at Busaba before going for drinks.
Would you rather go for a walk around the neighbourhood, or stay in the hotel to make the most of the experience?
Iva: 24hrs with so much to squeeze in was tricky but we found the right balance. We split our time and enjoyed both the hotel and the local area.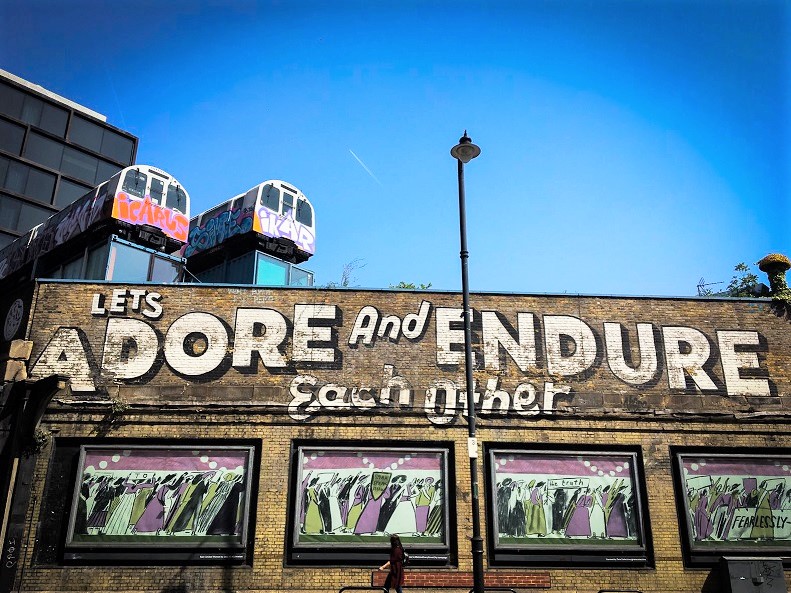 Monday morning: would you rather breakfast in bed or from the buffet?
Lorraine: It was very tempting to stay in the huge comfy bed, watching the big TV whilst enjoying endless coffee, however Iva made me get up and have breakfast on the rooftop to catch sunrise. I'm glad we did.
Iva: Buffet, as I always like to have a choice and make my own plate full of breakfast delish treats.
Lorraine: I told you, always talking about food. 😂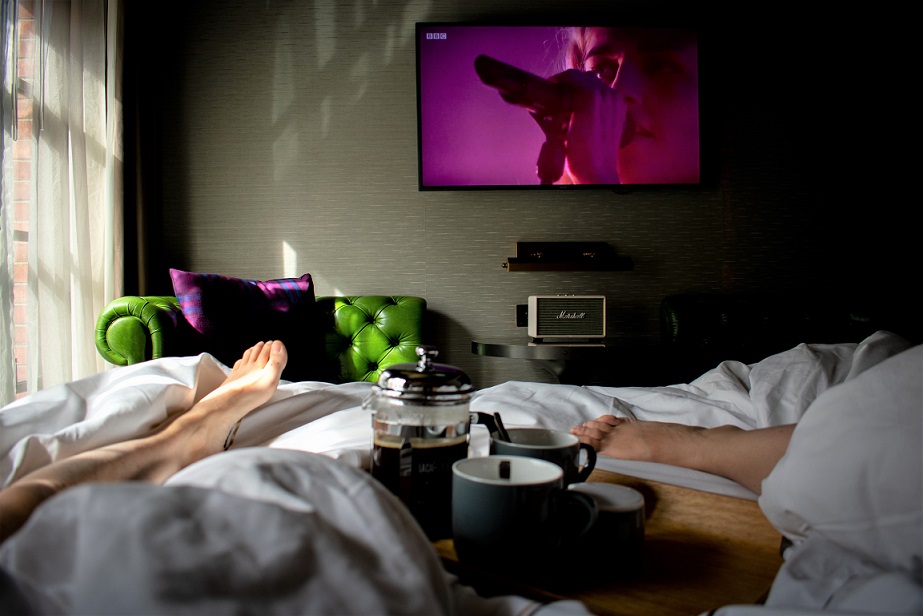 How was breakfast?
Iva: I've a soft spot for hotel breakfasts and 'The Curtain' lived up to the standard. Excellent coffee and eggs in addition to glorious sunrise and heated pool to complete the perfect Monday morning. ☀️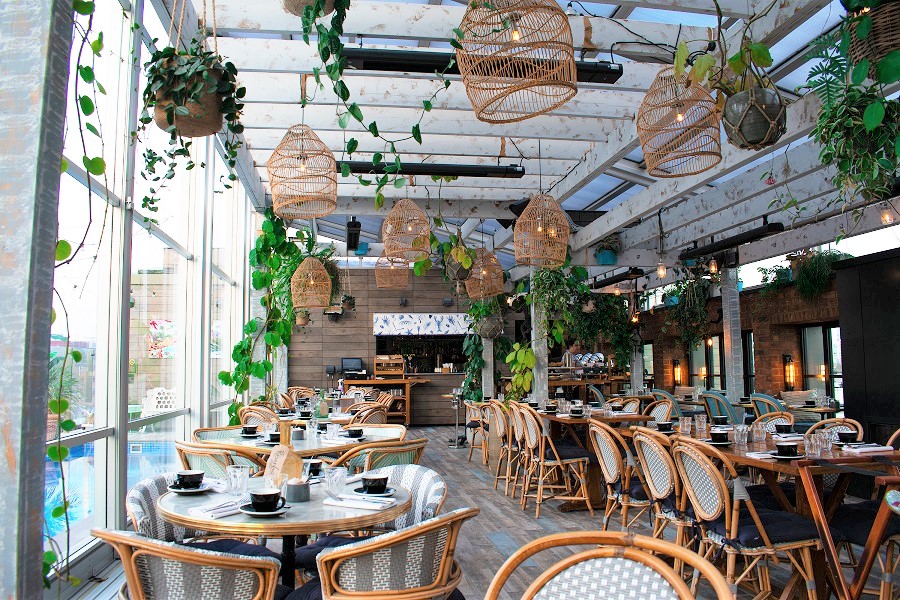 Were you late to work on Monday morning because of your Staycation?
Iva: It was a bank holiday so we enjoyed the chill and for once, not rushing to catch the train to work.
Lorraine: I dont work Mondays!
Who in your circle could really use a Staycation right now?
Lorraine & Iva: Well of course, us. Life is tough, you have to have treats. Right?
Which other Staycation experience would you like to try out, and why?
Lorraine & Iva: We are both drooling over Cowley Manor Hotel & Spa. Maybe we will make this our anniversary treat. It looks perfect for the occasion. 🎉
---

« Pool & the Gang » at The Curtain
Courtyard room + buffet breakfast + heated outdoor pool + gym access + toiletries Bish Bash Bosh