Inspired by Brooklyn's stylish warehouses, The Curtain private members club certainly knows how to impress. So get ready for a 5* treatment, from the basement spa, to the cocktail bar and all the way up to the heated rooftop pool.
---

'Pool and the Gang' at The Curtain:
Courtyard room + buffet breakfast + heated outdoor pool + gym access + toiletries Bish Bash Bosh – up to 25% off –
---
9.30am – Start the day full of beans
As well as peddling their beans to pretty much every trendy coffee spot in town, Ozone's flagship cafe do their own roasting and grinding in-house. So you and your +1 can start your 24h of bliss with a fresh cup of joe, blended and brewed by some master baristas.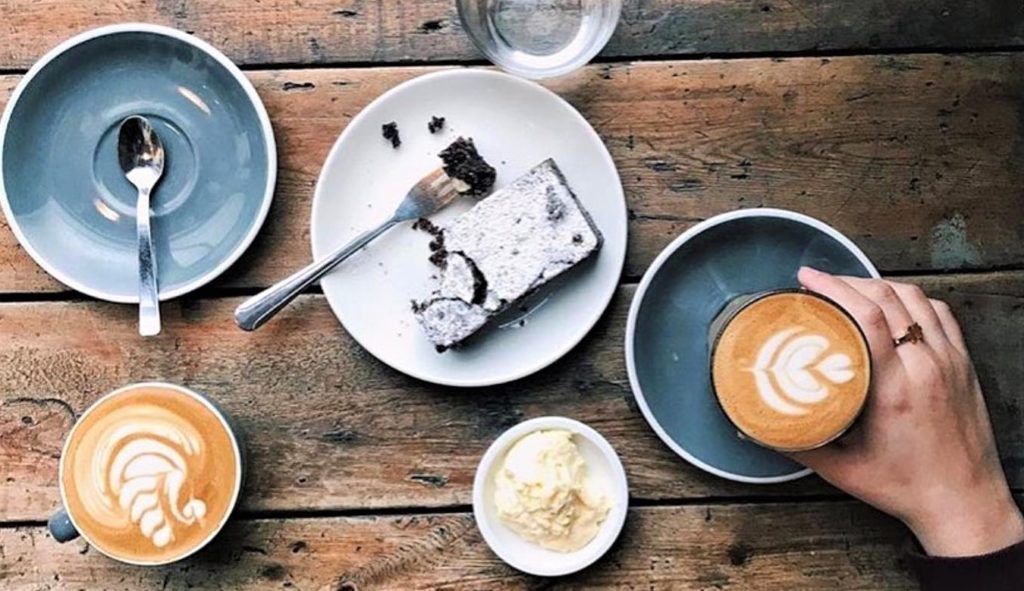 10.30am – Explore a vintage paradise
Take a stroll around Brick Lane Market and peruse the many vendors of knick-knacks and vintage apparel. Shoreditch is a place of pilgrimage for all things fashion and this market is the Holy Grail. Always worth a wander!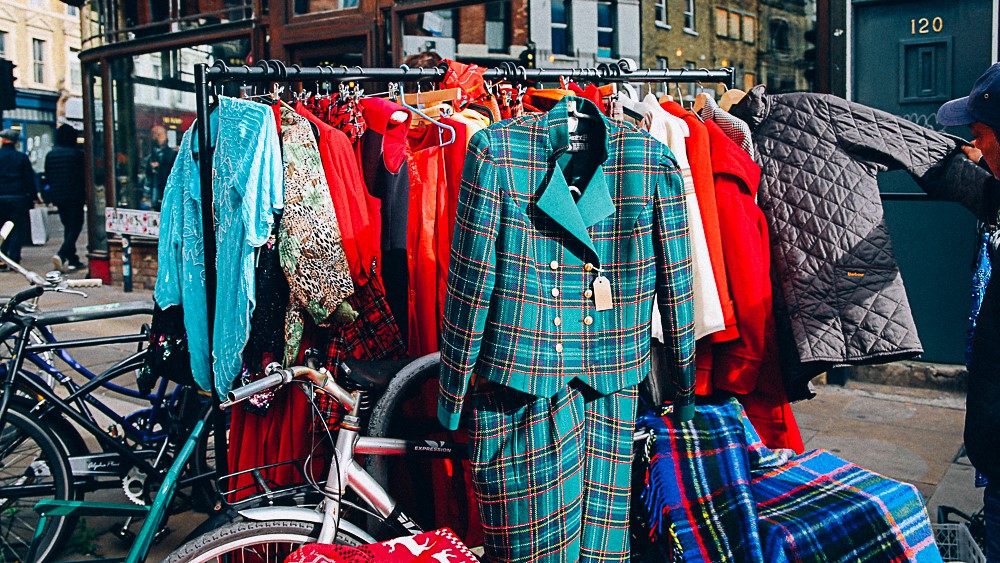 1pm – Time for Thai
It's time to refuel. Tuck into one of Busaba's hearty Thai dishes for an energy boost and bag-loads of flavour. Everything on the menu is worth trying, but their rich curries are especially phenomenal.
3pm – See what's behind The Curtain
You've had a busy day but the real fun is just beginning. Time to check in and feast your eyes on The Curtain's stylish interiors, which blend Manhattan opulence with Brooklyn charm. Then go check out your room, with its plush king-size bed and its amazing view over London's burgeoning East End.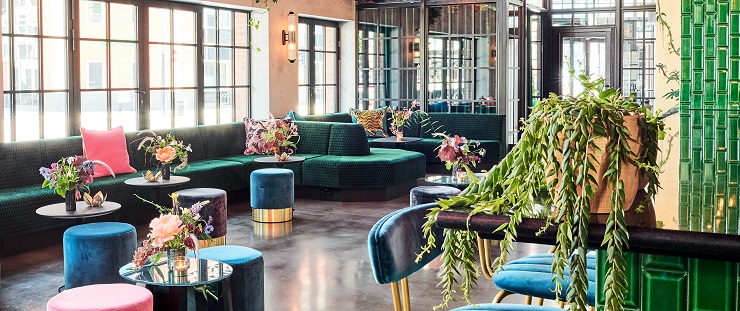 4pm – Tat that, all on the floor
This is a special day for you and your +1, and there's no better way to mark it than with a bit of ink. The Curtain has its very own tattoo parlour, and its lavish decor makes it worth a visit, even if you're not bold enough to go under the needle.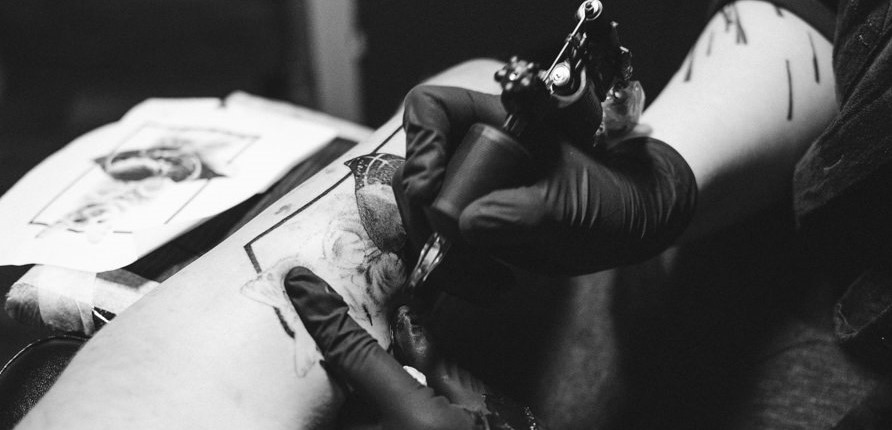 5pm – Swim the Shoreditch skyline
No matter how cold it is outside, The Curtain's rooftop heated outdoor pool is most definitely worth taking the plunge. Watch the steam rise off the water as the sun dips behind the soaring skyscrapers.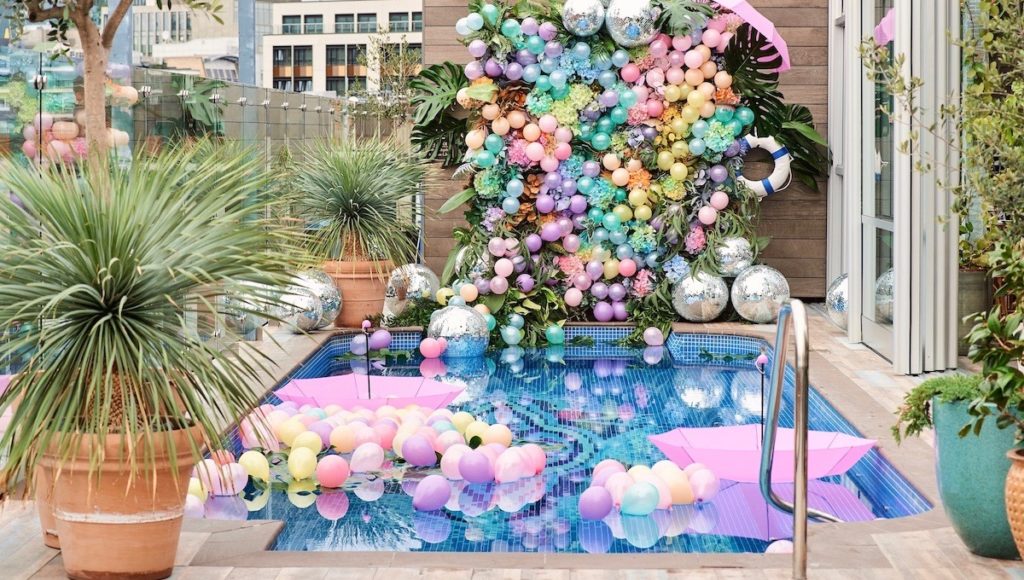 8pm – Feast your eyes, and your tummy
After a few lengths you'll have worked up an appetite, so it's a good thing the Lido restaurant is conveniently located right next to the pool. Dive into one of their sumptuous plates, like that legendary Lido Club Cheeseburger.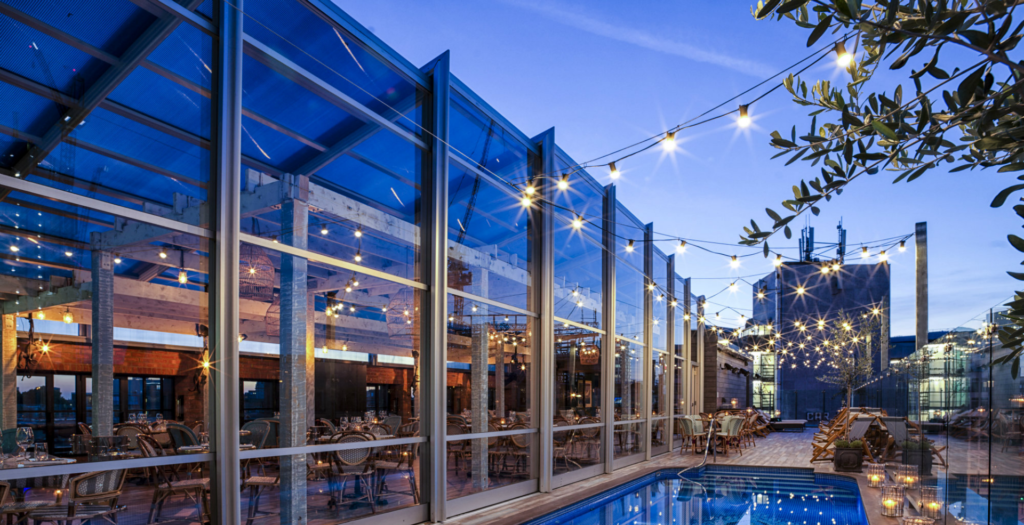 8am – Rise and shine with a rooftop brekkie
Head back to your new happy place, on the roof. There's coffee, avocado, poached eggs and pastries to be had. And if you're not quite ready to roll out of bed yet, just get breakfast brought to you.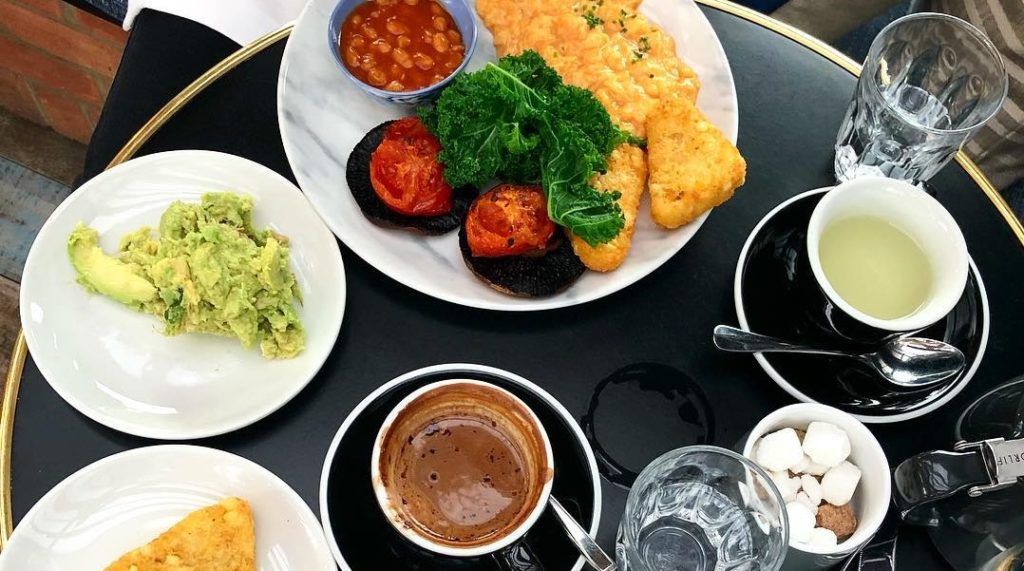 10am – One last dip for the road
Launch into your week feeling refreshed and revitalised with a final splash in the pool – the perfect curtain call to your once-in-a-lifetime experience!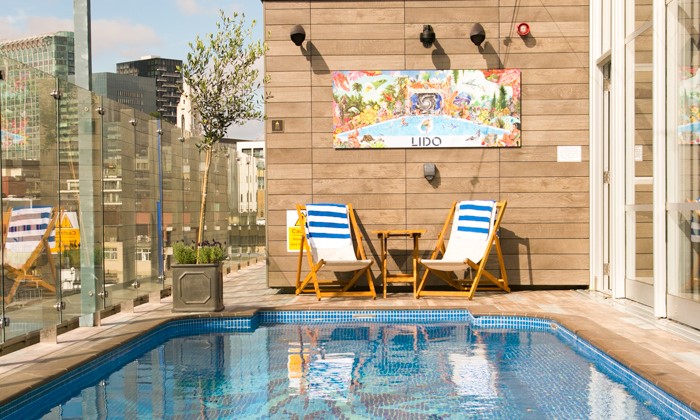 ---

'Pool and the Gang' at The Curtain
Courtyard room + buffet breakfast + heated outdoor pool + gym access + toiletries Bish Bash Bosh – up to 25% off
---
👋 Hello, we're Staycation
Holidays are too few and far between. So we've created Staycation, a new gateway into your own city: 24h mini-breaks in some of your city's finest hotels, waiting for you just a tube ride away.
> Sign up here and get your hands on exclusive weekend deals in London's finest hotels.
---
Make the most of your next weekend in London with our guides ✨
> 24h at the Courthouse Hotel: a great escape in an old magistrate's court turned 5* hotel
> 24h at Novotel Canary Wharf: a 4* hotel soaring above London's skyline