All rise! You've been summoned for a brief escape in this impressive old magistrate's court turned slick 5* establishment. Here, you can roam freely from the plush king-sized bed to the private picturehouse or the steamy jacuzzi. No one will judge.

'The Great Escape' at the Courthouse:
Suite room + movie night in the private screening room + after movie cocktails x2 + pool access + hammam access + breakfast – up to -35%-
We've designed the perfect escape route for 2 partners in crime at this former magistrate's court
---
9.30am – Exquisitely good coffee
That first sip of coffee in the morning is fundamental, so make sure you get it right at Lantana, the Aussie-inspired baristas that cater for caffeine connoisseurs. Their special blend serves as the perfect pick-me-up before you and your +1 set off on your adventure.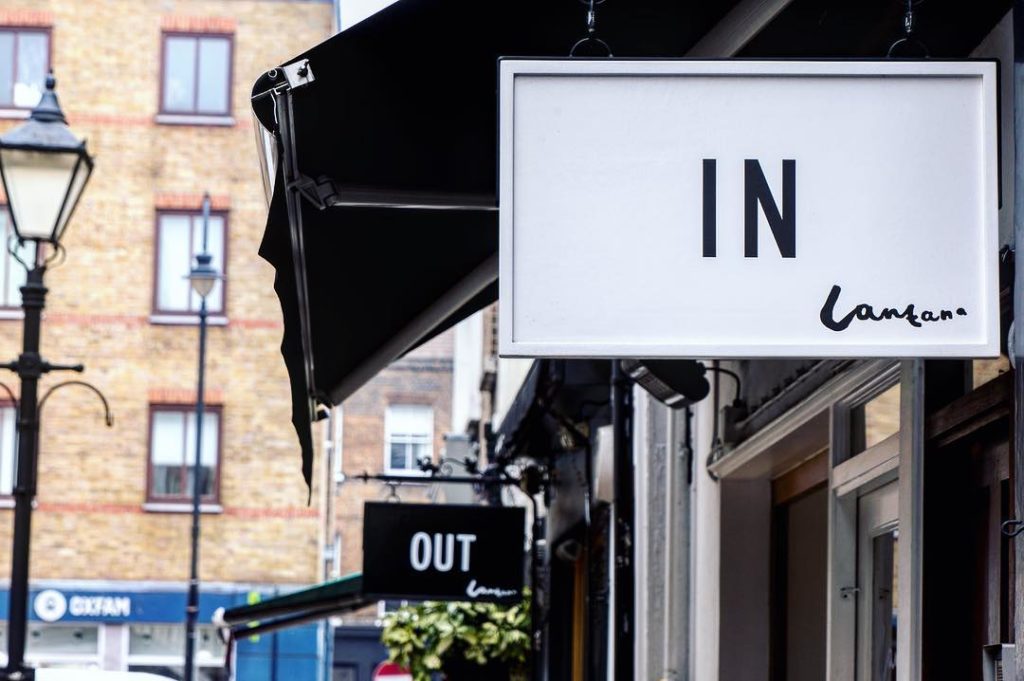 10.30am – A morning stroll around Spitalfields
Next up is a wander around Spitalfields Market, aka Hipster's Paradise, the epitome of Shoreditch chic. At this time of the day you'll be able to peruse the shops and stalls in peace before it gets super busy. You might even be tempted to splurge a little on the handmade fashion, artisan jewelry, or any number of other knick-knacks and curios on offer.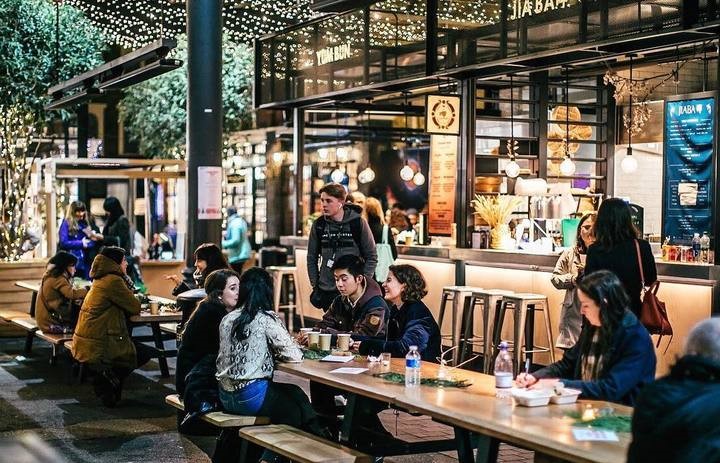 12am – Arrival at court
OK, your honour: you've had a taste of Shoreditch, and now the court is officially in session. Time to check in with the clerk, then go check out your chambers!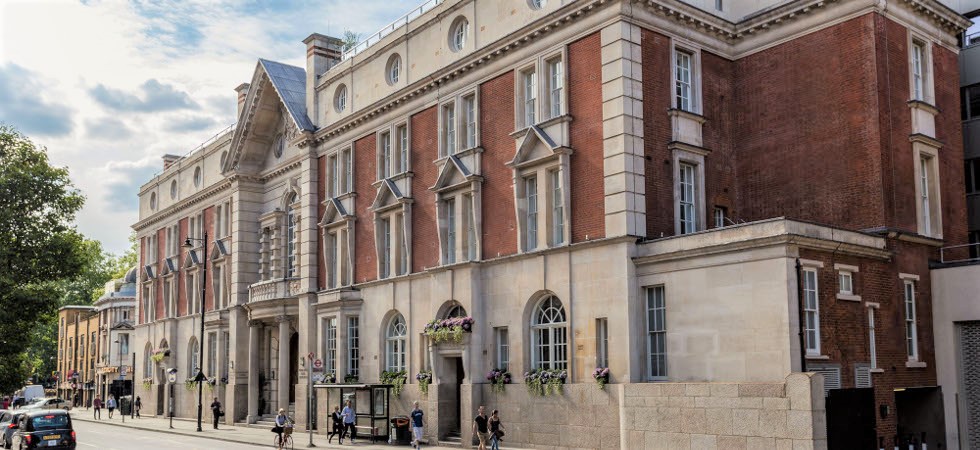 12.30am – Bottomless brunch
Truly immerse yourself in everything the Courthouse has to offer by diving into the bottomless brunch, served every Sunday as of midday. Think of it as an extra long aperitif…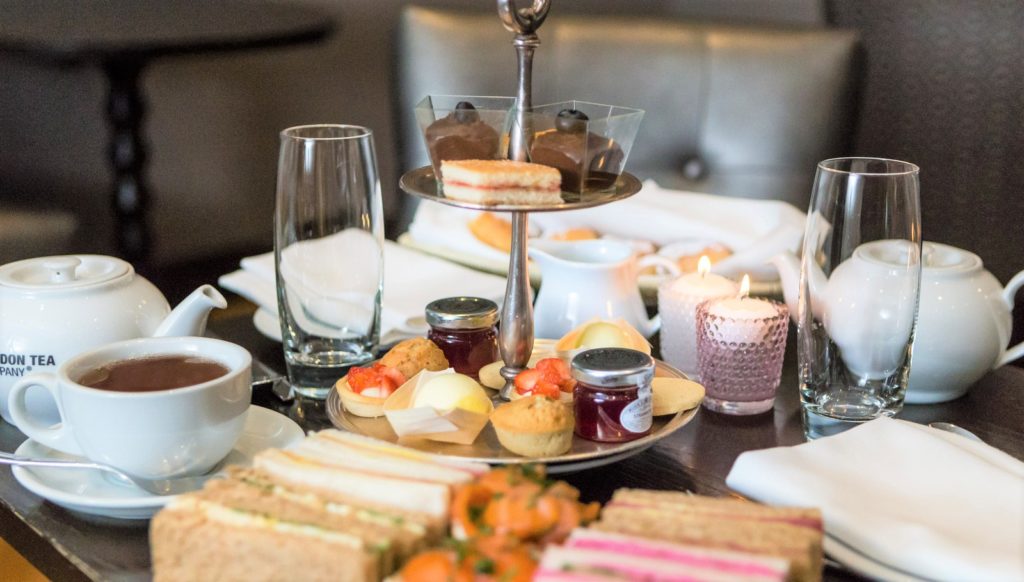 (you can book it in add-on just after picking your room at an additional cost)
12.30 – Bubbles and brunch at The Book Club
All this courtroom drama is hungry work, but luckily The Book Club is just a short walk away, and they're more well known for brunch than for books. After all, reading is difficult with a forkful of eggs in one hand and a vodka, raspberry and prosecco cocktail in the other.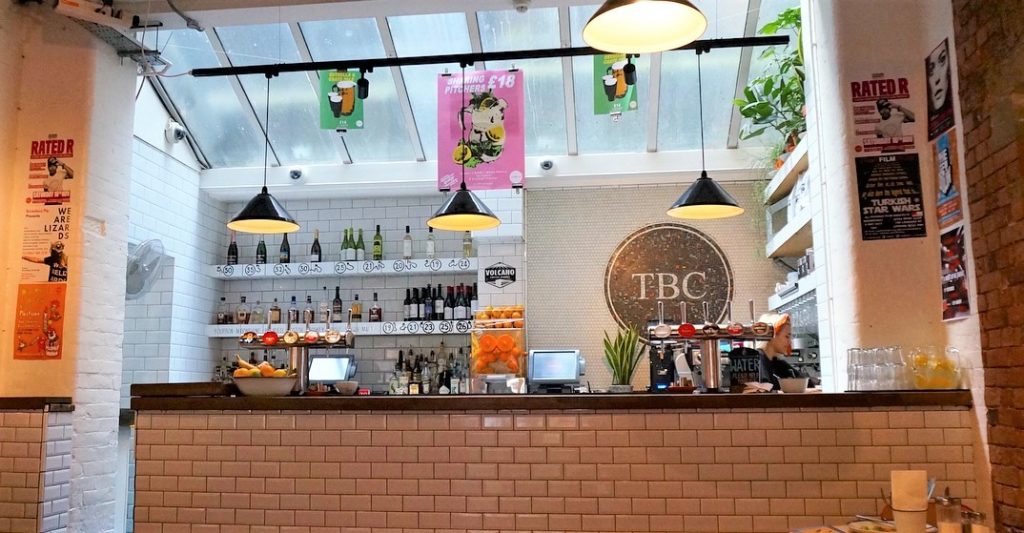 2.30pm – Post-brunch nap in your Hoxton Studio Suite
Exploring, cocktails, food… It's fair to say you've had a busy morning, so if you feel like rewarding yourself with an afternoon snooze in your room, we certainly won't judge.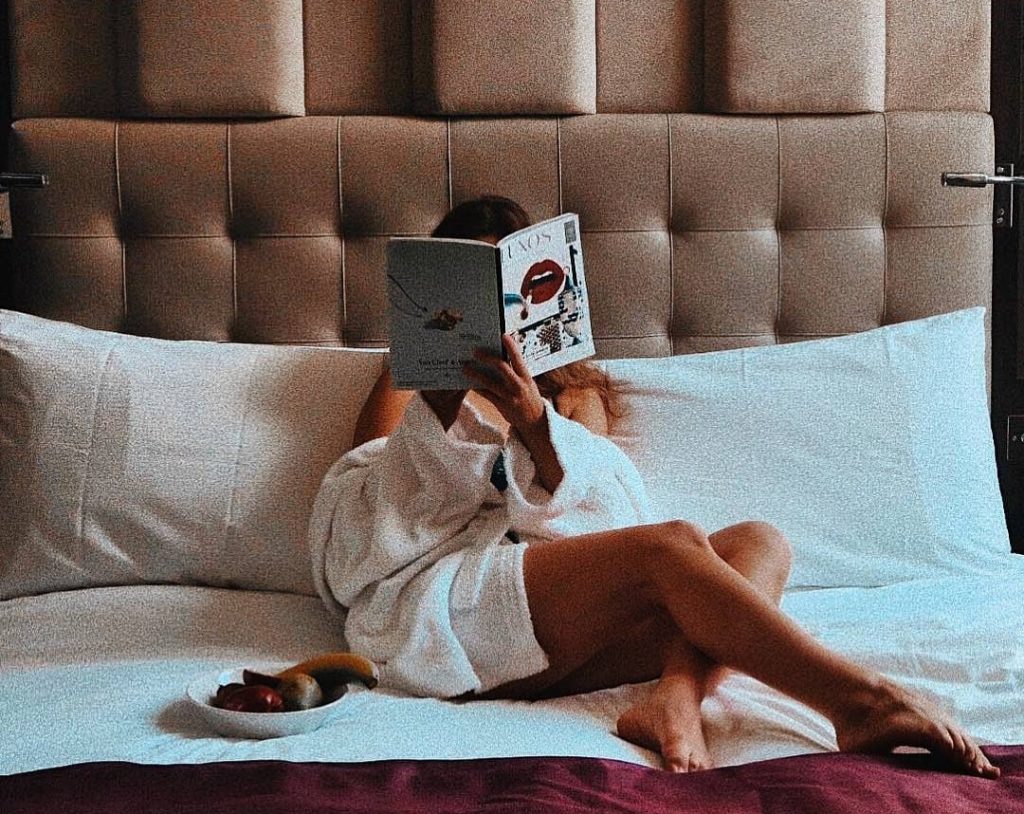 4pm – Take a splash in the aquatic kingdom
After prosecco, our favourite kind of bubbles can be found in the jacuzzi, which is exactly where you'll spend your afternoon. But only after you've washed away every care in the world with a dip in the pool and a hammam spa, of course.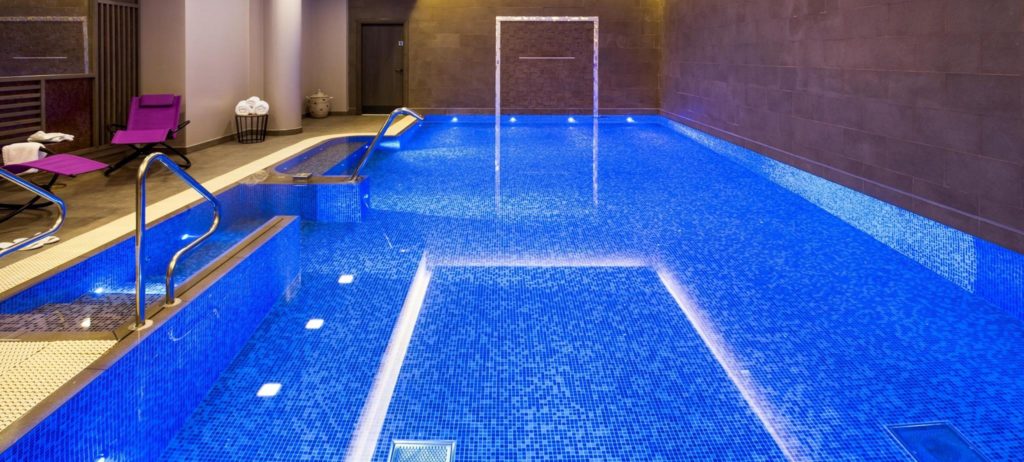 5pm – Private screening in the hotel cinema
Start off your evening with some light entertainment, on what we imagine is a very heavy screen. It's the biggest private cinema in London, and it's one of the few places where you can rewatch classics like The Matrix and Shakespeare In Love oh so stylishly.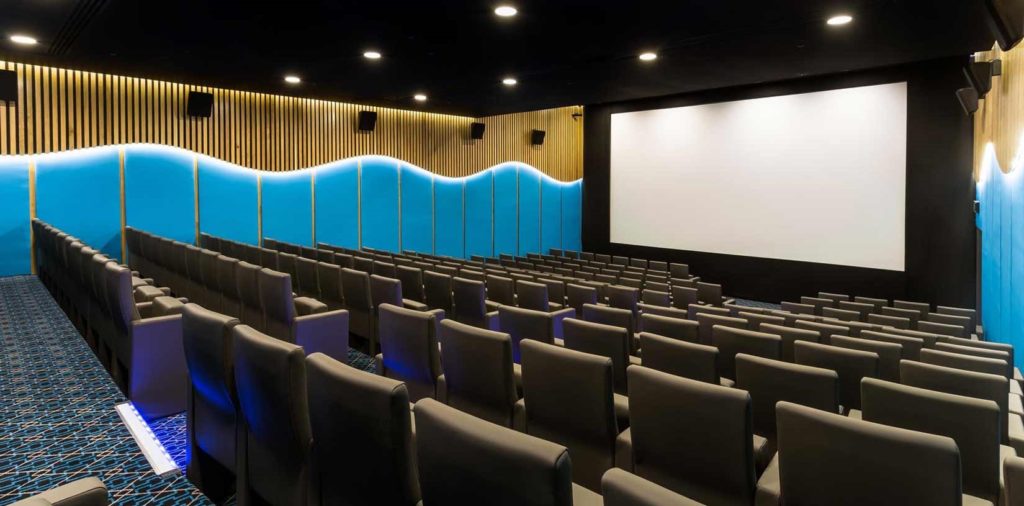 7pm – Cocktails after the show
Your brunch beverage will have worn off by now – it's time for a top up. So skip the end credits and grab yourself a cocktail on us.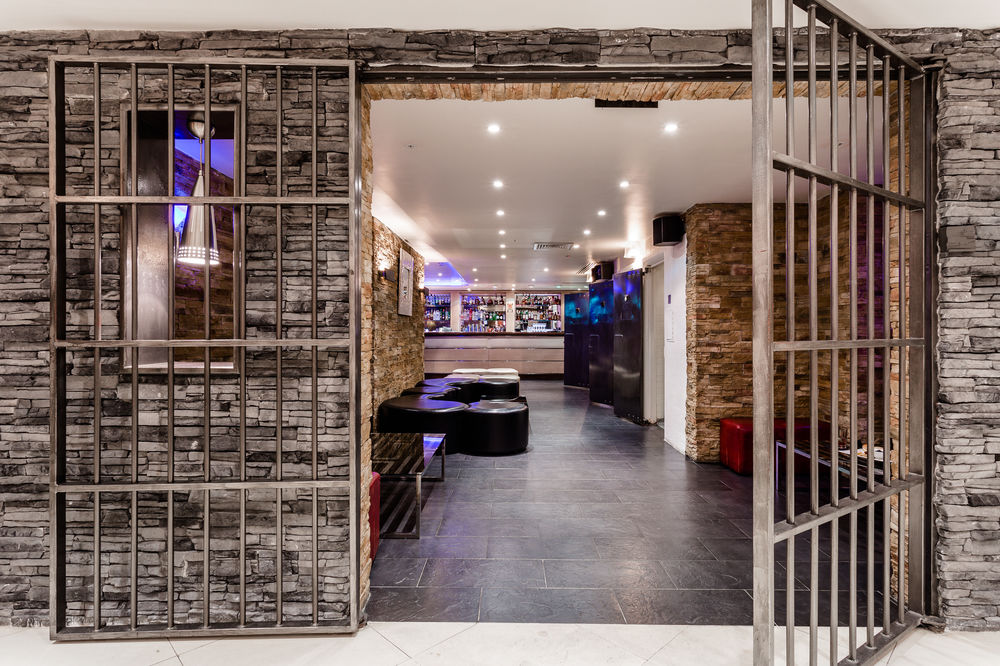 8.30pm – Get cozy for an eclectic dinner
Don't be deceived by the humble exterior: the simple sophistication of 100 Hoxton's decor is the elegant backdrop to their fulsome fusion flavours.The sharing menu is perfect for you and your +1, surprising you with morsels like burrata, pickled plum and yuzu.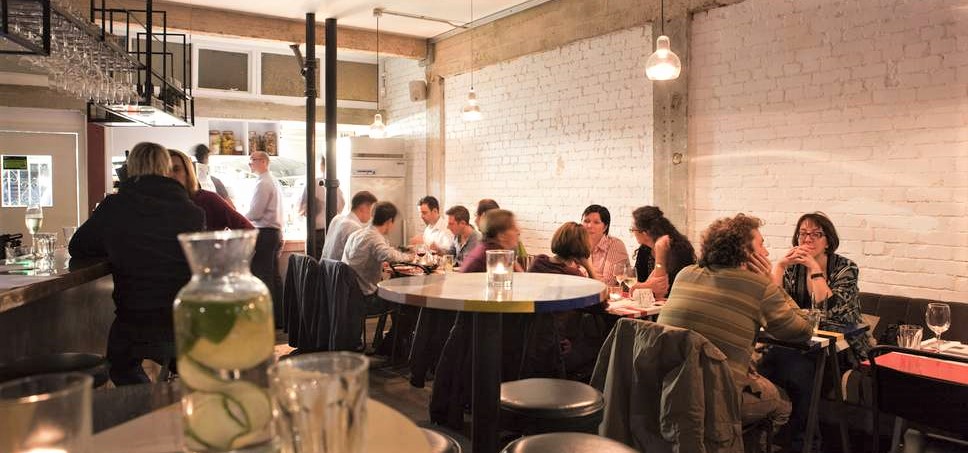 10pm – Be cool at Black Rock
Some places just make you feel fancy the moment you walk in. Black Rock has that effect. Maybe it's the sultry hip hop playing moodily in the background, or the tree-trunk table that spouts whiskey-based cocktails – either way, it's the classiest nightcap in Shoreditch.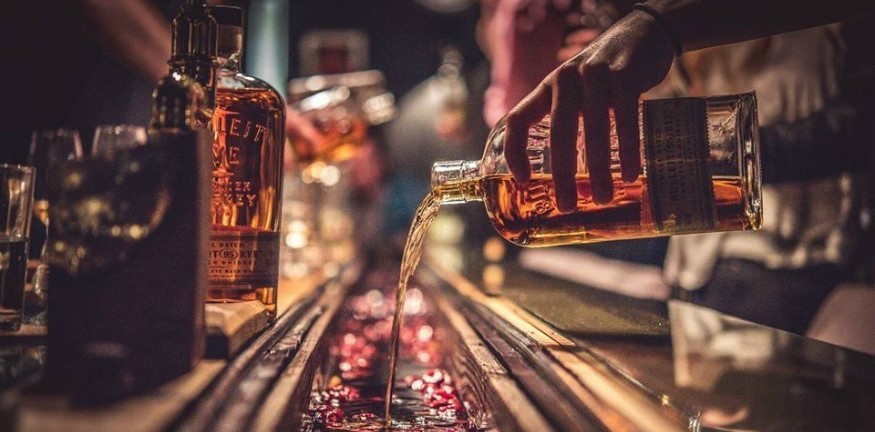 8am – Breakfast in bed
The jury's back in, and they say you haven't quite done your time at the Courthouse Hotel yet. You still get to savour another hour in bed… and also have breakfast in it.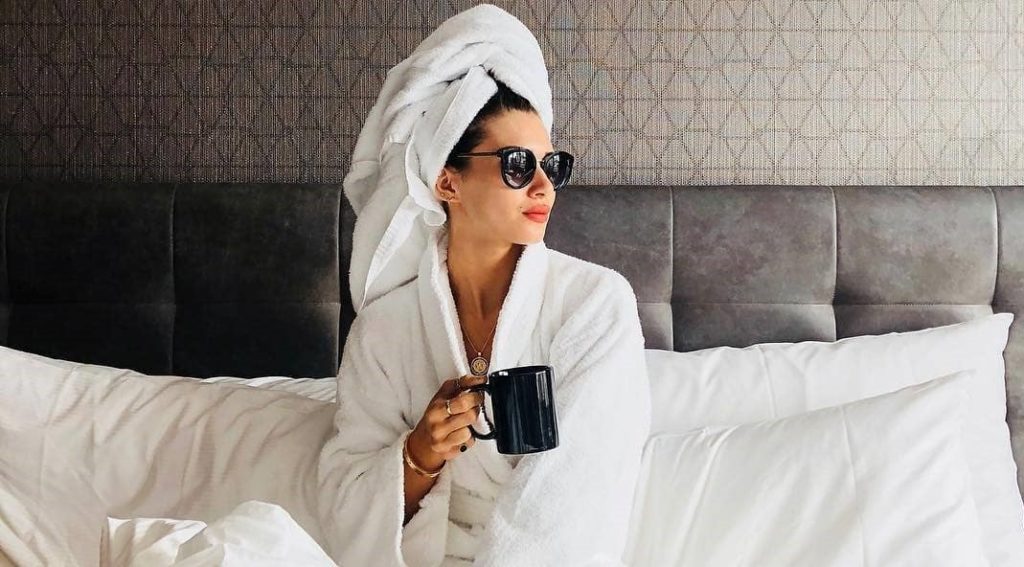 9.30am – Squeeze in another sauna
A final paddle in the pool or a relaxing massage is surely the most fitting way to finish these 24 hours of courthouse cavorting.
---

'The Great Escape' at the Courthouse:
Suite room + movie night in the private screening room + after movie cocktails x2 + pool access + hammam access + breakfast – up to 35% –
---
Make the most of your next Sunday in London with our guides ✨
> 24h at The Curtain: Brooklyn chic in the streets of Shoreditch
> 24h at Novotel Canary Wharf: a 4* hotel soaring above London's skyline